Awesome interview with all the members of Twins Crew. During this interview we also broadcast the world premier of their newest album, Judgement Night, which was heard for the first time by the public at large here at Epic Rock Radio. Huge thanks to Twins Crew for choosing us for this!
http://www.epicrockradio.com/TwinsCrew10June2011.xml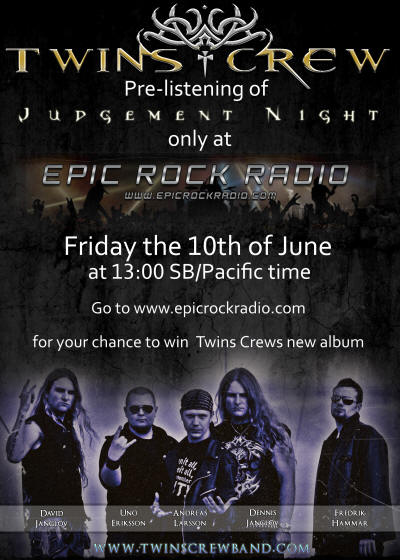 Really awesome interview and a really really good band...